11 март 1923 г. - The Iconoscope
Описание:
A man by the name of Vladimir Kosma Zworykin, invents the Iconoscope which was used in the first television camera. Beginning the tech advances of TVs as we know them.
Image from: wikipedia
Добавлено на ленту времени: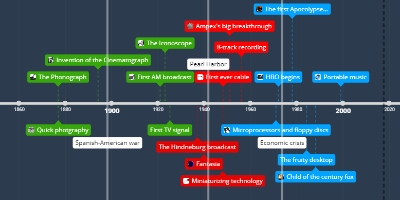 Digital AV production timeline
Timeline of the history of digital productions.
Дата:
Изображения: