13 апр 1775 г. - Ride of Paul Revere and William Dawes
Описание:
These two soldiers made their way from Charles River to warn the colonies in Concord about the British army coming. "The red coats are coming."
Добавлено на ленту времени: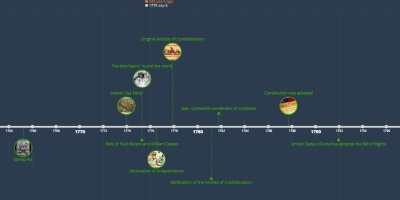 Creation of the United States government
Ten important events for the US government.
Дата: