Plato (apr 30, 415 BC – feb 18, 280 BC)
Description:
Ancient Greek Philosopher. Moral education is about improving thinking skills. Character Education is knowledge of the form of the Good. Wrote Allegory of the Cave. It is about, "the movement from less to more adequate modes of thinking." Influenced Kant and Wren.
Added to timeline: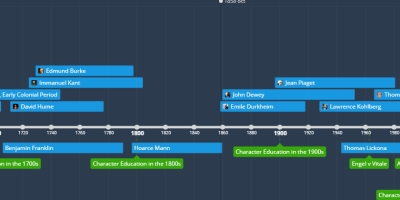 Historical Timeline of Character Education in America
References
Nucci, L., Narvaez, D., Krettenauer, T. (2014) Ha...
Date:
Images: