18th Century Character Education (jan 1, 1700 – dec 31, 1799)
Description:
The founding fathers had a large influence on character education during this time. The success of the new democracy would be heavily impacted by the character of the people. School was a great place to foster and teach character. At this time parents valued education and felt that not only should it provide academic support but also support in developing character (Tatman, Edmonson & Slate, 2017).
Added to timeline: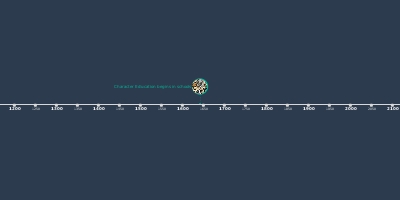 The History of Character Education
References:
Arthur, James. (2014). Traditional Approaches to...
Date:
Images: