Montgomery Bus Boycott (dec 5, 1955 – dec 20, 1956)
Description:
The Montgomery Bus Boycott was a boycott of the segregated public transport in Montgomery, lead by the MIA (Montgomery Improvement Association). Some notable figures leading the movement included Martin Luther King Jr. and Rosa Parks. It began on Dec 5th, 1955 and finally ended just over a year later on Dec 20th, 1956 with the Supreme court consensus that upheld the previous state court ruling that ruled that any law requiring racially segregated seating on buses violated the 14th Amendment to the U.S. Constitution.
https://www.history.com/topics/black-history/montgomery-bus-boycott
Added to timeline: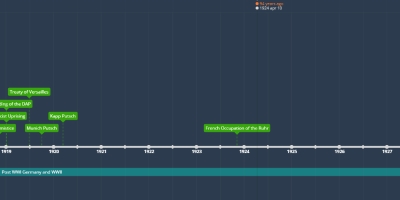 GCSE History Timeline WIP
WIP for GCSE History timeline

Green = Post WWI Germany and ...
Date:
Images: