Byzantine Empire (jan 1, 395 – may 29, 1453)
Description:
The Eastern Empire, which still had control over Greece, Anatolia, Israel, Egypt, and much of North Africa, came to be known as the Byzantine Empire, named after it's capital. It continued to flourish under a succession of emperors and maintained a political rivalry with the neighbouring Persian Empire, that were known as the Sassanids.
Eventually the small state that the Byzantine Empire became was conquered by the Ottoman Turks in 1453.
Added to timeline: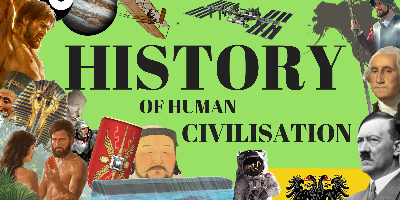 History of Human Civilization
This is a rough history of human migration, advancement, and...
Date:
Images: