Warring States Period of China (jan 1, 475 BC – jan 1, 221 BC)
Description:
This period of Chinese history saw the country divided into seven individual states, or Kingdoms, all trying to overthrow one another and rule the nation as a whole. The seven states were: Qin, Qi, Chu, Yan, Han, Zhao, and Wei. Many of these underwent bureaucratic and military reforms in order to use resources on a greater scale. This led to an intensification of warfare over a century-and-a-half, but also led to economic and cultural developments on a large scale.
Added to timeline: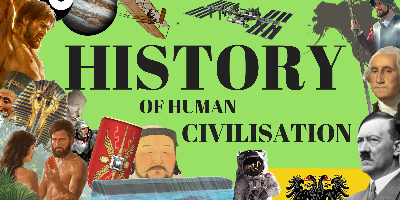 History of Human Civilization
This is a rough history of human migration, advancement, and...
Date: