SC Black Codes (aug 20, 1865 – nov 1, 1866)
Description:
Five days after the Civil War ended, President Abraham Lincoln was shot. He died on April 15, 1865, and Vice President Andrew Johnson assumed the presidency. The task of reuniting the nation fell on his shoulders. A Southerner, Johnson favored readmitting the Southern states as quickly as possible into the Union. He appointed military governors who held complete power in the former Confederate states until new civilian governments could be organized.
Little thought had been given to the needs of the newly emancipated slaves. Shortly before the end of the war, Congress created the Freedmen's Bureau. It furnished food and medical aid to the former slaves. It also established schools for the freedmen. By 1870, a quarter million black children and adults attended more than 4,000 of these schools in the South.
Added to timeline: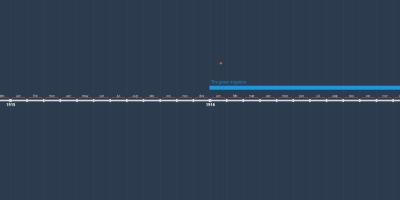 Aydin R's Timeline
Date: