Ergonomy for who? (19 h, jun 20, 2017 y – 20h 30min, jun 20, 2017 y)
Description:
Komünitemizden İpek Yeğinsu'nun moderatörlüğünde gerçekleşecek etkinlikte performans sanatçısı Ayça Ceylan'ın, Mimar Bihter Çelik'in tasarladığı objeler ve halatlarla gerçekleştireceği "Dünya'nın Eşlikçileri" performansının üretim sürecine tanıklık ederek "ergonomi" kavramı tartışılacak ve Temmuz ayında gerçekleşecek performansın ön hazırlıklarına dair dokümantasyonları incelenecek.
Etkinlik bomontiada avluda gerçekleştirilecek.
//
In this event which will be moderated by our community member İpek Yeğinsu, the concept of 'ergonomics' will be discussed in relation to performance artist Ayça Ceylan's work "Dünyanın Eşlikçileri" (Companions of the World), realized with the use of ropes, and objects designed by architect Bihter Çelik. In the event, documentation for the preparations prior to the performance, which will take place in July, will be analyzed.
The event will take place in bomontiada yard.
Added to timeline: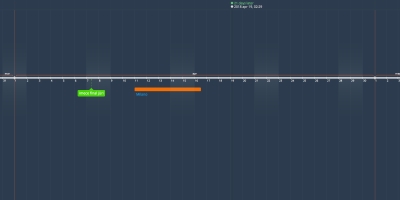 reflect
Date: