NAN MADOL ROYAL MORTUARY COMPLEX (jan 1, 1900 – jan 1, 0)
Description:
Nan Madol is a remarkable stone architectural complex. It constist of 92 ARTIFICIAL islands set with networks of canals covering 170 acres. This place served as a ceremonial center for powerful kings.
The mortuary of the complex is quite full of information regarding the creation of the complex as a whole and its context. More specifically, we get an insight as to the focus of function of these spaces.
The mortuary, laid of stones, consist of progressively higher rectangles within rectangles. At the center of this structure stood the cubical tomb.
Added to timeline: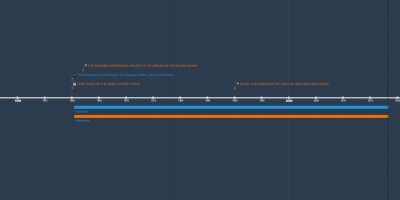 Art History 28
Date:
Images: