September Massacres (sep 2, 1792 – sep 7, 1792)
Description:
The September Massacres were widespread killings of prisoners throughout Paris and other major cities in France. The prisoners were killed as there was a fear that armies would march to prisons to free inmates who would then join the retaliation against the French government.
Added to timeline: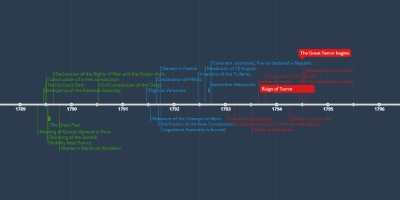 French Revolution Timeline
30 major events of the French Revolution, divided by stages:...
Date: