Mars One Mission Delayed (13h 38min, dec 8, 2016 y – 13h 17min, dec 8, 2016 y)
Description:
"The Dutch company now says it will send its first crews to Mars in 2031 instead of its previous target date of 2026." Abrams, Abigail. TIME. Magazine. 2016.
The mission has been delayed in order to raise more funds for the mission, to ensure its success.
Added to timeline: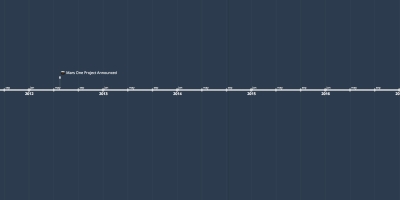 MARS ONE
Date:
Images: