Period of Judges in Israel (jan 1, 1467 BC – jan 1, 1117 BC)
Description:
During the period of the Judges, God would appoint special saviors, or "Judges", to bring the Israelites back to true worship after they strayed away and experienced attacks from neighboring nations. This Judge would usually help fight off the opposing forces and re-establish true worship. Each time a judge died, however, the Israelites would stray again and the cycle continued on for many years.
The Bible mentions the names of 12 of these Judges.
Added to timeline: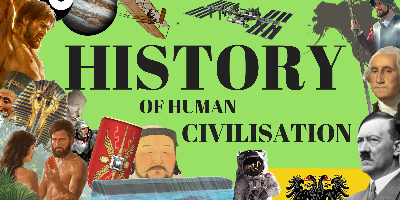 History of Human Civilization
This is a rough history of human migration, advancement, and...
Date:
Geo: