Frankish Empire (jan 1, 481 – jan 1, 843)
Description:
In North Eastern Gaul, a collection of tribes called the Franks began to subjugate neighbouring tribes around them. As their power grew they began to expand further into Gaul and even start to take in today's Netherlands, Belgium, and Germany. In 481 CE they had established an empire that would go on to extend their borders eventually to Switzerland and even Northern Italy, becoming the largest Empire in Europe. This Frankish Empire - or just Francia - was ruled by a succession of Kings who adopted the Christian religion from the days of Roman occupation.
Added to timeline: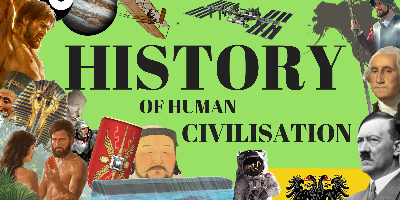 History of Human Civilization
This is a rough history of human migration, advancement, and...
Date:
Images: