Syrian Civil War (mar 15, 2011 – 23h 33min, sep 29, 2023 y)
Description:
Since the first protests during the Arab Spring, an increasingly violent Syrian Civil War has been both a proxy war for the major Middle Eastern powers, Turkey and Iran, and a potential launching point for a wider regional war.
The Islamic State of Iraq and the Levant (ISIL) established itself in Syria in 2013, and later combined with the Iraqi Civil War into a single conflict the following year.
Added to timeline: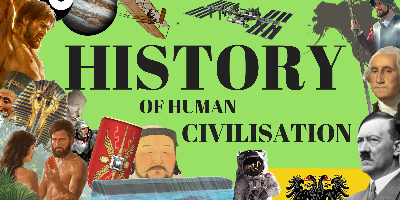 History of Human Civilization
This is a rough history of human migration, advancement, and...
Date:
Images: