U.S Occupation of Iraq (mar 1, 2003 – dec 1, 2011)
Description:
After the 9/11 attacks were linked to the group formed by the multi-millionaire Saudi Osama bin Laden, American foreign policy began to call for the removal of the Ba'ath government in Iraq. The United States and the United Kingdom charged that Iraq was hiding Weapons of Mass Destruction and promptly invaded.
The country then became plagued with Iraqi insurgency, but following a surge in U.S. troops in 2007 and 2008, violence in Iraq began to decrease. The U.S. ended their main military presence in 2011, however, resulting in a civil war in Iraq.
Added to timeline: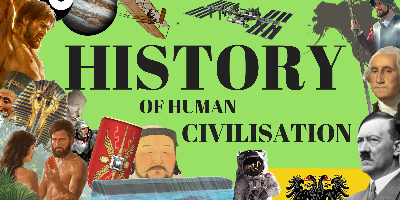 History of Human Civilization
This is a rough history of human migration, advancement, and...
Date:
Images: