aug 30, 2020 - She gets reborn into another dog's body, this time male. He gets mistreated, and eventually dumped by a forest, which he recognizes. He follows the forest to the Farm, where he spent his summers as Bailey.
Added to timeline: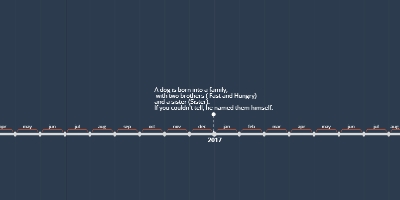 Evans, Jesse - A Dog's Purpose - Book Report
Deez eez mah buck ripport!
Date: