aug 7, 1964 - Vietnam War
Description:
During World War II, Japanese forces invaded Vietnam. To fight off both Japanese occupiers and the French colonial administration, political leader Ho Chi Minh, inspired by Chinese and Soviet communism, formed the Viet Minh, or the League for the Independence of Vietnam.
Following its 1945 defeat in World War II, Japan withdrew its forces from Vietnam, leaving the French Emperor Bao Dai in control. Seeing an opportunity to seize control, Ho's Viet Minh forces immediately rose up, taking over the northern city of Hanoi and declaring a Democratic Republic of Vietnam with Ho as president.
Seeking to regain control of the region, France backed Emperor Bao and set up the state of Vietnam, with the city of Saigon as its capital.
Both sides wanted the same thing: a unified Vietnam. But while Ho and his supporters wanted a nation modeled after other communist countries, Bao and many others wanted a Vietnam with close economic and cultural ties to the West.
So war broke out between the split sides of Vietnam. Ho backed by Russia, China, and Poland and Bao backed by France and the US.
War continued until finally the French declared that they were going to remove their troops and a cease fire was called.
Tension continued for 15 years between North and South Vietnam until one day Ho died and the two sides joined together under one communistic government.
Added to timeline: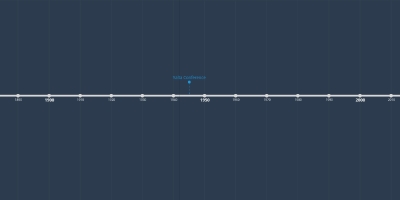 Cold War Events
Date:
Images:
Geo: