may 14, 1955 - Warsaw Pact
Description:
The Soviet Union and seven of its European alliances signed a treaty establishing the Warsaw Pact, a mutual defense organization that put the Soviets in command of the armed forces of all the membering countries.
The Warsaw Pact included
-Soviet Union
-Albania
-Poland
-Romania
-Hungary
-East Germany
-Czechoslovakia
-Bulgaria
The treaty called on the members to come to the defense of any other member attacked by an outside force. It also set up a unified military command under Marshal Ivan S. Konev of the Soviet Union. It was created in protection from Western Germany, which was being remilitarized after joining NATO forces. The Soviets saw this as a direst threat and responded with the Warsaw Pact.
The Warsaw Pact remained intact until 1991. Albania was expelled, East Germany left the Pact to reunite with West Germany and join NATO, and the rise of non-communist governments in other eastern bloc nations, such as Poland and Czechoslovakia, marked an effective end of the power of the Warsaw Pact.
Added to timeline: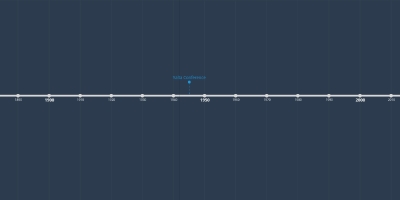 Cold War Events
Date:
Images:
Geo: