jan 1, 1954 - Attempted attack
Description:
Viet Minh forces attack an isolated French military outpost in the town of Dien Bien Phu. The attempt to take the outpost lasts two months, during which time the French government agrees to peace talks in Geneva.
Added to timeline: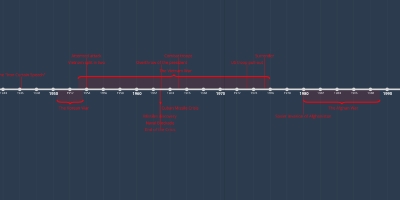 Timeline of the Cold War
A timeline representing some of the major events of the cold...
Date: