jun 25, 1950 - Korean War
Description:
The Korean war was a war between Communist North Korea (with Soviet Union and China support) and South Korea (with US support).
The war started when North Korea invaded South Korea following a series of clashes along the border. The UN and the US as the leading force, came to the aid of South Korea. China came to the aid of North Korea, along with some Soviet Union assistance to the North.
Korea was split into two regions, with separate governments. Both claimed to be the legitimate government of all of Korea, and neither accepted the border as permanent. The conflict escalated into open warfare when North Korean forces moved into the south, the United Nations Security Council authorized the formation and dispatch of UN forces to Korea to repel what was recognized as a North Korean invasion. Twenty-one countries of the United Nations eventually contributed to the UN force, with the United States providing 88% of the UN's military personnel.
In result of the fighting and the advancements of both sides the Korean war ended with the creation of the Demilitarized zone (DMZ). The DMZ is about 2 miles between North and South Korea along the 38 parallel in which there is no military.
Both ends of the DMZ are heavily guarded and protected but in the last 65 years has not been crossed over. But the tension between the two countries still remains high.
Added to timeline: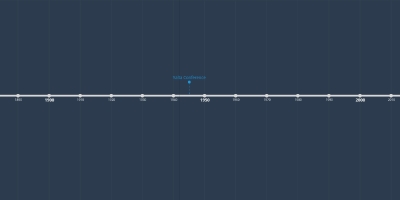 Cold War Events
Date:
Images:
Geo: