aug 20, 1862 - Battles At Fort Ridgely.
Description:
The Dakota attacked Fort Ridgely. At that time Fort Ridgely was a training base for the Civil War volunteers. But, Fort Ridgely suddenly became one of the few military forts to remain unaffected by a direct assault. Fort Ridgely's 280 defenders hold out until the army comes, and rains on the parade. 2 days later they battle again on August 22.
Added to timeline: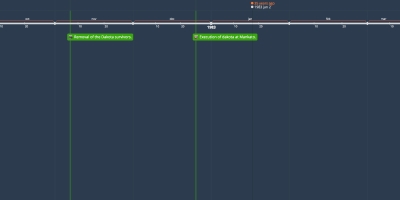 ilhans timeline
U.S.- Dakota war of 1862.
Date:
Images: