jan 1, 1323 BC - tutankhamun tomb (1323BCE)
Description:
Tutankhamun was nine years old when he became Pharaoh and reigned for approximately ten years. In historical terms, Tutankhamun's
significance stems from the fact that his reign was close to the apogee of Egypt as a world power and from his rejection of the radical
religious innovations introduced by his predecessor and father, Akhenaten. Secondly, his tomb in the Valley of the Kings was discovered
by Carter almost completely intact—the most complete ancient Egyptian royal tomb ever found.
Added to timeline: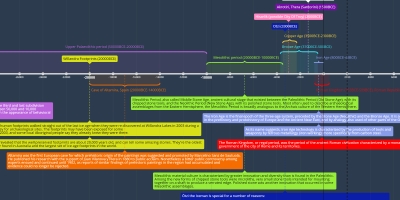 hummanities
13/2/18
Date: