0h 17min, aug 23, 1862 y - Second strike on New Ulm
Description:
Dakota soldiers surround New Ulm. Some Dakota light fire to buildings, others shoot settlers. The settlers light fire to the building Dakota are using for cover then the Dakota retreat. More than a third of the town is destroyed.
Added to timeline: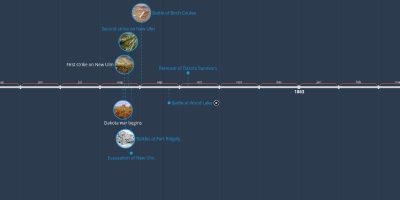 Dakota War
Dakota war time line.
Date:
Images: