dec 26, 1862 - Trials and Execution of Dakota in Mankato
Description:
303 Dakota men who surrendered or were captured in the war were tried and convicted in a military court. President Lincoln commutes the sentences of 247 prisoners. The remaining 38 men are hanged at Mankato.
Added to timeline: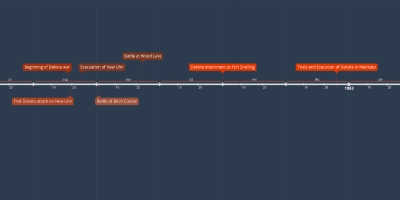 Dakota War- MN studies, Ella Mevissen
Events of the Dakota war!
Date:
Images: