nov 6, 1956 - Peacekeeping Missions
Description:
The Suez Crisis of 1956 played a major role in the development of peacekeeping globally and within Canada. After that mission, Canada continued to contribute to many more UN peacekeeping in the future, earning themselves a reputation as global peacekeepers. In recent years, Canada has stopped contributing as much to peacekeeping missions, ranking 55 out of 108 nations. Nonetheless, Canada's past resourcefulness has changed the way we are percieved by others, and giving us strong relations with many other countries.
Added to timeline: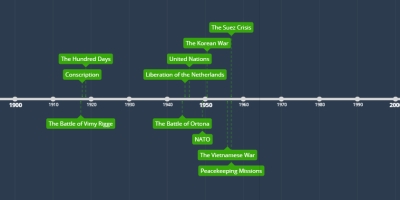 Canada's Military HIstory
This timeline depicts the most significant events, people, a...
Date: