apr 13, 2017 - US drops "mother of all bombs" in Afghanistan.
Description:
What type of bomb was dropped and why?
22,000 pound MOAB that was the most powerful conventional weapon ever used in combat to hit afghanistan. It was dropped to counter ISIS efforts to use bunkers and underground tunnels as defense mechanisms.
Added to timeline: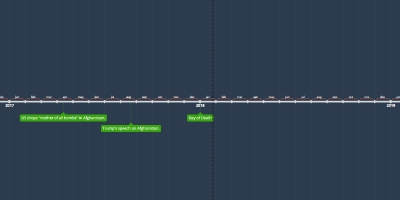 Afghanistan and Iraq Timeline
Alex and Lizzie
Date: