mar 5, 1770 - Boston Massacre
Description:
A squad of British soldiers was protecting a sentry from hecklers and angry crowds. Feeling threatened, the British started firing into the crowd, resulting in 5 fatalities. All 9 of the men responsible were arrested for manslaughter.
Added to timeline: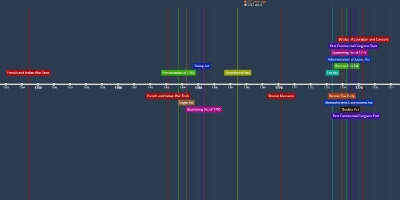 History Timeline
This is a timeline of the Colonial Resistance from the Frenc...
Date: