apr 5, 1764 - Sugar Act
Description:
This act was a modified version of the Sugar and Molasses Act from 1733 that was about to expire. This put a tax on importing sugar and molasses products.
Added to timeline: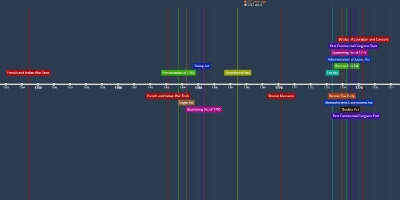 History Timeline
This is a timeline of the Colonial Resistance from the Frenc...
Date: