jan 1, 1869 - Discovery of DNA
Description:
In 1869 a Swiss physician named Friedrich Miescher discovered a substance inside the nucleus of cells while studying human pus.
The substance was made up of molecules that Miescher referred to as "nuclein", but eventually it would be revealed that these molecules were, in fact, deoxyribonucleic acid, or DNA.
Although Miecher was the first person to ever discover DNA, it's significance would not be revealed until the 20th Century.
Over the next 150 years, the study of molecular biology would show that DNA contained the genetic make-up of every organism on the planet, resulting in new understandings of the building blocks of life.
Added to timeline: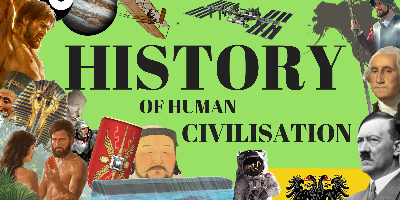 History of Human Civilization
This is a rough history of human migration, advancement, and...
Date:
Images: