mar 17, 1861 - Unification of Italy
Description:
Since the end of the Napoleonic Wars, many of the small states that occupied the Italian peninsular began to advocate for a unified nation.
Over a few decades, these states were slowly consolidated before finally the Kingdom of Sardinia, the Kingdom of Sicily, and the Papal States all joined into one nation under the rule of Victor Emmanuel II.
This new Kingdom of Italy was proclaimed in March 1861 with Rome as it's capital.
Added to timeline: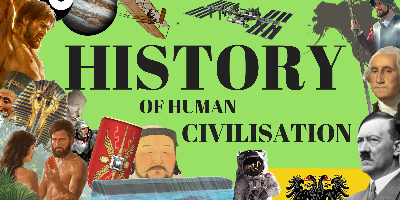 History of Human Civilization
This is a rough history of human migration, advancement, and...
Date:
Images: