jan 1, 1804 - Haitian Revolution
Description:
Since 1791 the population of slaves on the island of Haiti had rebelled against their French masters which went on to last twelve years.
The rebellion would be the first and only time that a slave uprising resulted in the establishment of an independent state that was without slavery, and ruled by non-whites. This Haitian Revolution challenged the long-held European beliefs that black people were inferior, and is thought of by most historians as a defining moment in the history of the Atlantic world.
Added to timeline: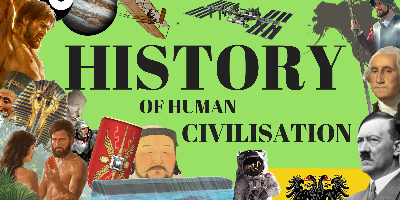 History of Human Civilization
This is a rough history of human migration, advancement, and...
Date:
Images: