jan 1, 1801 - Ireland Joins the UK
Description:
Although the Kingdom of Ireland had their own independent Parliament, legal system, and Church, they were still technically under the British monarchy as of the end of the 18th Century.
It wasn't until 1798 when a group of 50,000 Irishmen, supported by the French, formed a rebellion against British rule, that Great Britain finally made the decision to merge the two nations for good.
The British forces squashed the rebellion and subsequently passed the Acts of Union in 1800 meaning that from the 1st January 1801, the two countries became the United Kingdom of Great Britain and Ireland.
Added to timeline: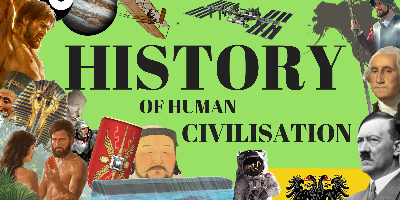 History of Human Civilization
This is a rough history of human migration, advancement, and...
Date:
Images: