mar 13, 1781 - Uranus Discovered
Description:
Although astronomy had been a field of science from Ancient times and the Middle Ages, the invention of a telescope in the 17th Century powerful enough to observe celestial objects led to more and more discoveries being made in the skies above.
One of these discoveries occurred on 13th March 1781 when Sir William Herschel was observing what many had thought to be just another star. Due to its movements, which indicated it was orbiting around the Sun, Herschel and other scientists finally recognized that this was, in fact, a new planet.
Uranus thus became the first planet to be discovered by telescope and expanded the known boundaries of the Solar System for the first time in history.
Added to timeline: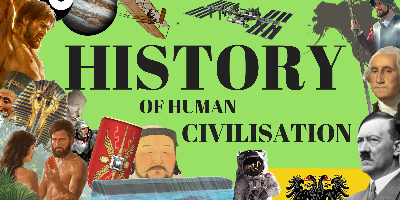 History of Human Civilization
This is a rough history of human migration, advancement, and...
Date:
Images: