may 14, 1607 - Jamestown Settlement
Description:
In America, the English established their first permanent settlement in 1607 when the colony of Jamestown was built in modern-day Virginia. Native Americans did not live close to the area at the time due to them considering it too poor and remote, but a relationship was eventually established with the English colonists and over the years the relations would fluctuate up and down going from periods of peace to periods of war frequently.
Two-thirds of the Jamestown settlers had died within a year due to difficulty in obtaining food and water but the colony survived after a number of supply ships came and went with not only supplies, but more settlers as well. Over the next few decades the English would establish various colonies on the coast of North America, Newfoundland, and the island of Bermuda, some of which were eventually abandoned but all of which signalled the beginning of English colonization.
Added to timeline: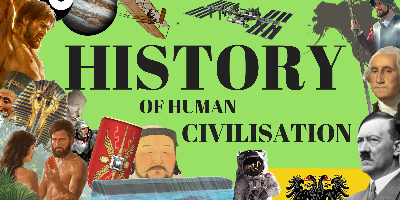 History of Human Civilization
This is a rough history of human migration, advancement, and...
Date:
Images:
Geo: