may 29, 1453 - Ottoman Empire Conquer Greece
Description:
By the 1450s the Ottoman Turks had invaded the majority of Anatolia, Greece, and Bulgaria, ending Byzantine rule over the Balkan peninsular. It was in 1453, however, when the Turks finally breached the fortified walls of Constantinople and captured the city, bringing the thousand-year-old rule of the Byzantines to an end. The Ottoman Sultan Mehmed renamed the city Istanbul, meaning "city of Islam." This significant victory established the Ottoman force as a powerful Empire, with Istanbul becoming a centre of trade and culture in the Islamic world.
Added to timeline: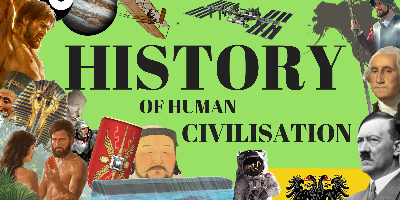 History of Human Civilization
This is a rough history of human migration, advancement, and...
Date:
Images: