nov 25, 1491 - Hispania Finally Free From Islamic Occupiers
Description:
The last Muslim stronghold was finally conquered in January 1492. With the Reconquista over, the peninsular was left divided amongst three Christian kingdoms, Portugal, Castile, and Aragon. While Portugal remained independent for the most part, Castile and Aragon slowly unified under various marriage alliances until they eventually became the Kingdom of Spain around the early 16th Century.
Added to timeline: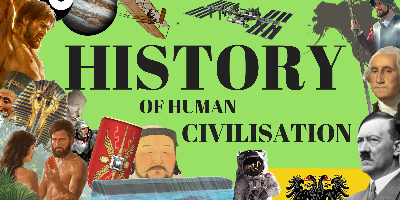 History of Human Civilization
This is a rough history of human migration, advancement, and...
Date: