oct 1, 1171 - Anglo-Normans Conquer Ireland
Description:
Starting from 1169 King Henry II of England, with the Pope's permission, began major invasions into Ireland. Various territories were conquered over the next few years until 1175 when the Treaty of Windsor was drawn up acknowledging Henry as ruler of the new Lordship of Ireland.
Added to timeline: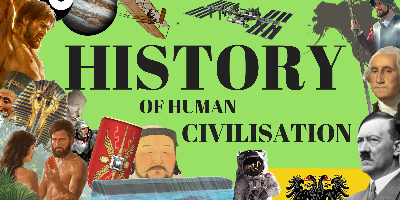 History of Human Civilization
This is a rough history of human migration, advancement, and...
Date:
Images: