jun 24, 1128 - Portugal Becomes Independent
Description:
During the Reconquista, one Kingdom that sprang up was the Kingdom of Asturias on the West coast. One of the counties in this Kingdom was a region named Portugal. In 1139 the Count of Portugal, Afonso Henriques, made many significant defeats against the Muslims culminating in the Battle of Ourique; it was after this that his soldiers proclaimed Afonso a King and thus transforming Portugal into an independent Kingdom itself.
Added to timeline: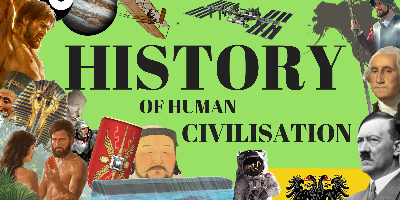 History of Human Civilization
This is a rough history of human migration, advancement, and...
Date:
Images:
Geo: