oct 14, 1066 - Norman Conquest of England
Description:
William of Normandy and his forces landed in Sussex on the 28th of September and erected a wooden castle in the town of Hastings to use as a base as they raided surrounding areas. King Harold marched south from where he had been fighting his exiled brother and an army of Norwegians in the North until he made camp just eight miles from William's castle.
On the 14th of October both armies met on the battlefield and thus the Battle of Hastings commenced. Archers, soldiers, horsemen, and infantry fought each other all day until eventually King Harold was killed from an apparent arrow to the eye. Now leaderless, the English forces began to collapse as people fled, with some of the royal household still fighting on to the end.
The next morning revealed a victory for the Normans. William headed towards London defeating various English armies along the River Thames until eventually he was crowned King of England at Westminster Abbey on the 25th December 1066.
Added to timeline: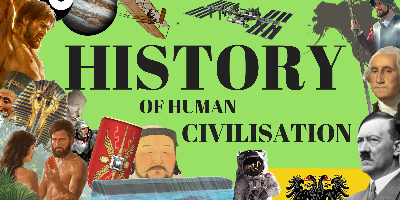 History of Human Civilization
This is a rough history of human migration, advancement, and...
Date:
Images:
Geo: