jan 1, 980 - Vikings Settle in Greenland
Description:
Towards the end of the 10th Century the Vikings started to reach the most Northern points of land they would discover. In 986 they landed on a large landmass that Norse convict Erik the Red would call "Greenland." This deceptive name brought more Norsemen and they quickly established settlements on the southern coasts and managed to set up various farms. Exports from Greenland included walrus ivory, blubber, narwhal tusks, and even live polar bears.
Added to timeline: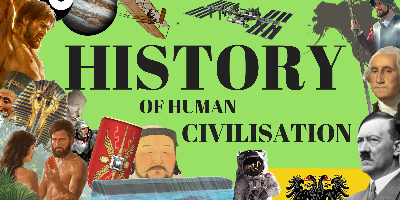 History of Human Civilization
This is a rough history of human migration, advancement, and...
Date: