jan 1, 960 - Kingdom of Poland
Description:
By the 10th Century a large part of European land neighbouring East Francia was occupied by many advanced Slavic tribes. One of these tribes, known as the Polens, began to unite the various Slavic groups and construct massive settlements throughout an expanding territory. It was in the year 960 that a man by the name of Mieszko became ruler of these settlements and established the Kingdom of Poland.
Added to timeline: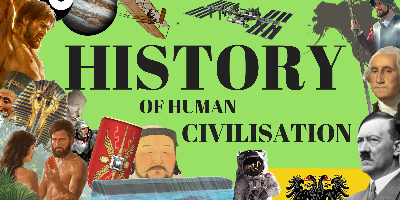 History of Human Civilization
This is a rough history of human migration, advancement, and...
Date:
Images: