jan 1, 950 - Earliest Depiction of a Firearm
Description:
The earliest depiction of a firearm ever recorded was called a fire lance and appeared on a silk banner dated to the year 950. These early weapons consisted of a tube, usually made of bamboo, containing gunpowder and shrapnel; the bamboo tube was attached to a spear and was fired with a match immediately upon an enemy to stun them before using the spear itself as a melee weapon. This idea evolved over time and soon the fire lance was used separately from the spear by Chinese military all throughout Asia becoming the ancestor to the modern firearm.
Added to timeline: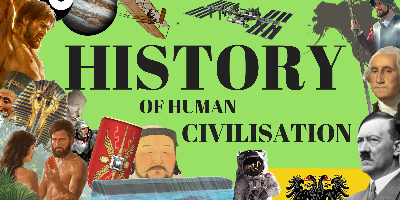 History of Human Civilization
This is a rough history of human migration, advancement, and...
Date: