jan 1, 936 - Korea is Unified
Description:
In Korea the land was divided into three kingdoms, however, the south-eastern Silla Kingdom had grown weak and posed no threat to the other two. The northern Goryeo Kingdom soon expanded it's territory taking up almost three quarters of the peninsula; this caused a power struggle between them and the third Kingdom of Baekje. In 918 Wang Geon became ruler of Goryeo and soon began a conquest of the opposing kingdoms which went on for another eighteen years before finally the peninsula was unified under the Goryeo dynasty in 936.
Added to timeline: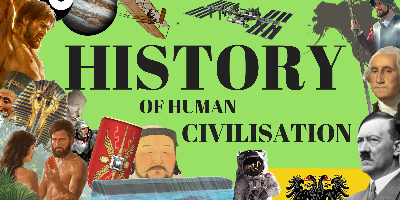 History of Human Civilization
This is a rough history of human migration, advancement, and...
Date:
Images: