jan 1, 843 - Frankish Empire Splits
Description:
In the Frankish Empire, King Louis the Pious died leaving his kingdom to his three sons. This lead to a brief civil war between the sons but in 843 they agreed to split the entire empire into three:
West Francia covered the majority of modern-day France; Middle Francia extended from the Netherlands down to northern Italy but only a decade later would be split up into three independent kingdoms itself; and East Francia took in most of Germany and Czechia, bordering a land of Slavic tribes called the Polans.
Added to timeline: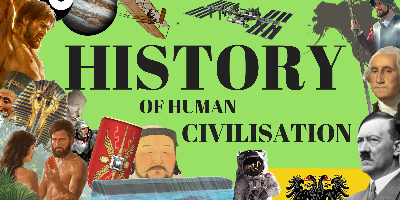 History of Human Civilization
This is a rough history of human migration, advancement, and...
Date:
Images: