jan 1, 882 - Kievan Rus'
Description:
According to a collection of 12th Century writings called the Primary Chronicle, in 882 Eastern European tribes such as the Finns, Slavs, and Rus formed a loose confederation ruled by a man by the name of Oleg. This new state was called the Kievan Rus', with it's capital based in the city of Kiev. The borders of the Kievan Rus' were vague and in constant flux but it covered much of what-is-now Western Russia, all of Belarus, and Northern Ukraine.
Added to timeline: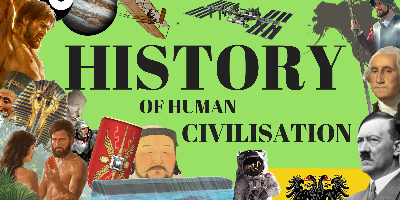 History of Human Civilization
This is a rough history of human migration, advancement, and...
Date:
Images: