aug 4, 851 - Vikings Settle in Normandy
Description:
The Viking Age continued on, and since 850 Norsemen had camped on the Northern coast of West Francia, making several severe raids into the kingdom resulting in constant battles with the Franks. Eventually the King of West Francia, Charles the Simple, signed a treaty with the Viking leader Rollo in 911, giving the Norse people a large area of land in Northern France called Normandy.
These settlers would eventually adopt the Catholic religion and an early form of French that was spoken there.
Added to timeline: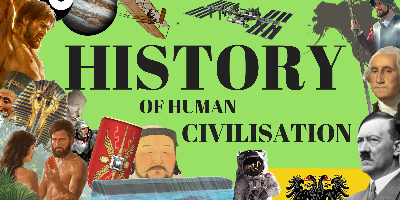 History of Human Civilization
This is a rough history of human migration, advancement, and...
Date:
Images: