jan 1, 802 - Japan Unifies Completely
Description:
In Japan, kingdoms had come and gone through the centuries but geographically they had only covered the southern part of the Japanese archipelago. In the north lived a society of tribal people called the Emishi. These people lived as hunter-gatherers and their warfare consisted of horses and bow-and-arrows used in a hit-and-run style which proved effective against any attempt at subjugation from the kingdoms below them.
It wasn't until the beginning of the 9th Century that Japanese general Sakanoue no Tamuramaro used their own tactics to begin conquering their land and eventually subjugate the Emishi people in 802. Some of them accepted the new rule whereas others attempted to form independent domains and fight the Japanese empire for another couple of centuries.
Added to timeline: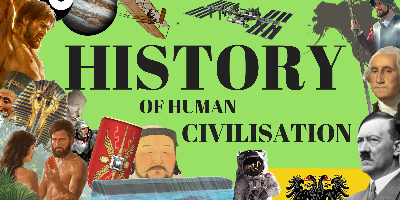 History of Human Civilization
This is a rough history of human migration, advancement, and...
Date:
Images: