jan 1, 750 - Arab Tade
Description:
While many lands throughout the world were not conquered by Muslim caliphates, the Islamic religion was spread by Arab merchants to the civilizations they traded with.
These included many parts of West Africa, such as the Ghana Empire, and East Africa along the Swahili Coasts, both of which adopted Islam and integrated it into their own African beliefs and traditions.
Arab traders also used the extensive Indian Ocean trading network which connected ports right from Africa to Arabia, India, China, and Southeast Asia - it was this network through which Islam spread all the way to Indonesia, where today it is the country's main religion.
Added to timeline: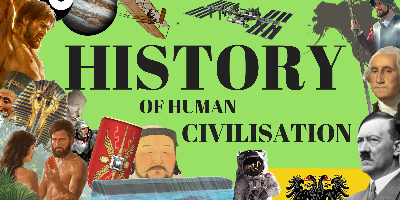 History of Human Civilization
This is a rough history of human migration, advancement, and...
Date: