jan 1, 720 - Islam Conquers Hispania
Description:
In 711 Arab forces in Morocco combined with the indigenous Berber people and crossed over the Gibraltar strait into the Iberian Peninsular; over the next decade the Umayyad Caliphate swarmed the Visigoth Kingdom, eventually ending their rule over the majority of the peninsular.
The handful of Christian kingdoms in the North began to push back against their new Muslim neighbours. From about 722 these kingdoms began significant battles with the Arab-Berber invaders, and lead to a period known as "Reconquista" whereby the Muslims would slowly be pushed out of the peninsula over the next few centuries.
Added to timeline: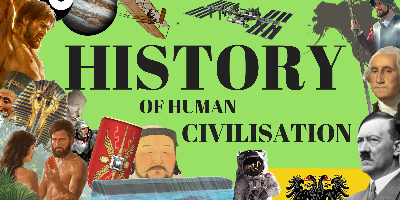 History of Human Civilization
This is a rough history of human migration, advancement, and...
Date:
Images: